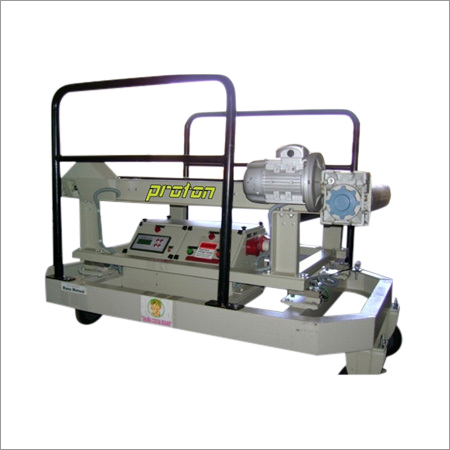 Automated Conveyor Belt System
Product Description
With the advancement in the technology,
Conveyor Belt Systems
have been mainstay in the industries and commercial domains. These systems generally rely upon the momentum that has been built from the slopes for transporting material. However, the mentioned systems are designed for transporting the liquids and solid and the material that are in bulk. Our offered Automated Conveyor Belt Systems find usage on regular basis all over the globe for safe movement of material from one location to the another. With broader functions and benefits, these systems are highly demanded in the packaging and manufacturing businesses. Moreover, their flexibility makes them to fit in every business.
Key Points :
Provides automation, flexibility and safe practices while working
Requires little maintenance due to its durability
Sturdily built with high quality material
Minimizes the risk of workplace injury